In the latest poll, I asked the binvisions audience what the worst, most difficult part of CSS was. Not surprisingly, 59% of you said that cross-browser testing was the most tedious and time-consuming task you face.
Today, we have a lot of options when it comes to cross-browser testing, and there are probably just as many "top cross-browser tool" lists to tell you which ones you should be using. In this post though, we're going to cover the best free tools, which will satisfy the needs of the vast majority of developers, and most importantly, won't cost you a penny.
The list of the top-5 free cross-browser testing tools below is in no particular order, as they're all equally effective for any given device.
Microsoft Expression Web 4 SuperPreview

SuperPreview is a great tool, but there is a catch to using it; after 60 days, the ability to test Chrome, Firefox, and Safari expires unless you buy the full version of Expression Studio – the suite of products that SuperPreview is a part of.
SuperPreview allows you to test the following browsers:
Internet Explorer 6+
Firefox 3.6, 4, and 5
Safari 4 and 5 for Mac
With the ability to test all relevant versions of Internet Explorer for free indefinitely, this tool is well worth the download.
Download Expression Web 4 SuperPreview from Microsoft.com.
Adobe BrowserLab

Just a few years ago, it was unheard of for a large software company to be in the business of cross-browser testing, but just as in the case of Microsoft, Adobe has now dedicated resources to debugging tools for the Web.
BrowserLab supports testing on:
Chrome 13 and 14
Firefox 5 and 7 for Windows and Mac
Internet Explorer 6+
Chrome 13 and 14
Safari 5 for Mac
Use Adobe BrowserLab for free right now.
BrowserShots

There is no question that BrowserShots has the widest range browser variations available for testing among any of the free cross-browser tools. In fact, it wouldn't even be necessary to use any other tool if it weren't for the lack of mobile browsers. BrowserShots does support:
Chrome 10+
Firefox 1+
Internet Explorer 5+
Opera 10+
Safari 3.1+
and a slew of less popular browsers…
With the ability to do bulk testing, it's hard to beat this site. All of their browsers are run on the computers of many volunteers, which makes this free service quite reliable. The only complaint I've ever seen about BrowserShots is wait-time; when submitting a test, you are placed in a queue of tests that are run on a first-come first-served basis for free users. Keep the number of browsers you choose to test on to a minimum, and they'll be done in no time at all.
Visit BrowserShots to start your testing at any time.
Android Devices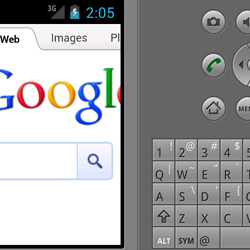 A comprehensive Android emulator is available with the Android SDK. It works very well and is updated often, but does take some time to load. Once the operating system has loaded and the emulator is up and running though, testing your sites and applications is incredibly simple.
The Android Simulator is without a doubt the most advanced of any tool available for cross-browser testing, as it gives you the option to set the devices amount of RAM, storage, and screen quality.
Download the Android SDK to use the Android emulator.
BlackBerry Devices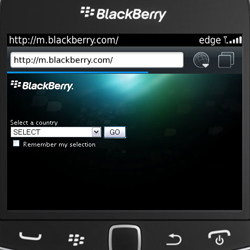 RIM (Research in Motion) offers a wide-range of BlackBerry simulators for Windows, Mac, and Linux. They are surprisingly fast-loading and easy to use. It's a shame Apple isn't offering software like this. The only downside is that you have to download and install a package for each simulator you'd like to use, as opposed to being able to test them all from a single installation of software. There are currently simulators for:
BlackBerry PlayBook
BlackBerry Bold 9000+
BlackBerry Curve 8300+
BlackBerry Tour 9630+
and more…
Download the BlackBerry Simulators that you need from BlackBerry.com.
Conclusion
After reading this list, you may have noticed that there weren't utilities devoted specifically to iPad and iPhone testing. The reasoning behind this decision is quite simple – if your Web application is working in Safari, chances are that it will work on the iPad and the iPhone, as well.
With Adobe BrowserLabs just months away from becoming a paid service, it may be best to start getting used to some of the other tools on the list. Do you feel like there are other free tools that deserved to make the list? If so, leave a comment below and I may just add it.